Download Resume Here
Download Work Samples:
Writing & Design Experience
Senior Writer & Content Specialist  
Jan. 2021 – Present
Leads concept and story development of multimedia experiences for themed entertainment, live event, government, and corporate clients.
Serves as principal writer of concept narratives, core stories, and script treatments for location-based experiences.
Directs social media strategy & content for diverse clientele.
Collaborates with project managers and client leadership to align creative concepts with budget through schematic design and design development.
Show Writer & Experience Designer 
Oct. 2018 – Jan. 2021
Wrote concept narratives and script treatments for branded experiences, themed attractions, live entertainment, and media productions.
Drove development of backstory, character sets, and worldbuilding for themed entertainment projects.
Created SEO and social media content for destination-based clients.
Participated in early blue sky sessions with client leadership.
Developed new story-driven social media service to offer clients

.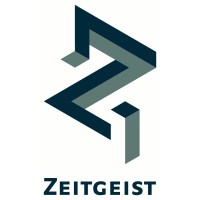 Show Writer 
July 2019 – Dec. 2019 (Contract Hire)
Wrote ride concept narratives for multi-million dollar Asia-based theme park project

.

Adapted Asian folklore into modern, universally entertaining story arcs.
Developed attraction character sets and advised art direction.
Worked with project manager to create high-level show scene layout for ride & show facilities.
Script Writer
Feb. 2019 – Aug. 2019 (Contract Hire)
Adapted multiple online fiction series into interactive, app-based reading experiences.
Storyboarded and wrote multi-episode serials with an international writing team.
Used research insights and analytics to tailor story content to audiences.
Additional Experience
Content Marketing Director
August 2018 – August 2019 
Managed corporate blog and created written content about business software targeted for upper-level management of Fortune 100 companies.
Designed and installed digital marketing program to increase brand awareness and drive site traffic.
Ideated and planned short-term and long-term promotional content ranging from video advertisements to live events.
Distilled thorough secondary research into attainable marketing objectives.
Intern
January 2018:
Expertly provided for the needs of high- profile media professionals at a media conference, personally escorting them to meetings and providing administrative aid.
Partnered with a large team to prep and realize grand-scale speaker events and panels.
Online Media Manager
May 2017- August 2017
Pioneered and implemented a new promotional strategy that has become the organization's standard social media marketing modus operandi.
Brought storytelling value to a struggling brand by writing and producing a promotional webseries.
Successfully doubled social media engagements across Facebook, Twitter, Instagram and Snapchat.
Introduced social media style guide.
Contributed to press relation for an international music conference.
Attractions Host- Walt Disney World
February 2016 – August 2016
Gained first-hand experience in frontline theme park operations.
Brought guest praise and attention to my work areas by discovering and exceeding the needs and desires of Disney's diverse clientele.
Merited written commendation from WDW President George Kalogridis for superior guest experience delivery.
Education
Ball State University: Graduated May 2018
Bachelor of Sciences, Narrative Brand Promotions
Minor, Telecommunications
Honors College Graduate
Proficiencies
Written & Verbal Communication
Blue Sky & Concept Development
Pitching & Presentations
Historical & Cultural Research
Social Media & SEO Writing
Programs: Adobe Creative Suite, Microsoft Office, Mac Software